V.M. "Bala" Balasubramaniam, Ohio State University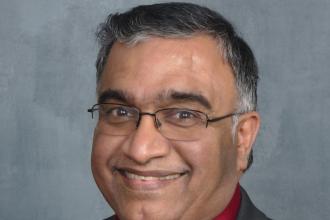 V.M. "Bala" Balasubramaniam is a professor of food engineering with the College of Food, Agricultural and Environmental Sciences at The Ohio State University in Columbus, Ohio. He is also a volunteer leader of the Institute of Food Technologists (IFT) in Chicago, Illinois. Bala contributes to the advancement of food science by bringing together engineers and scientists with diverse multidisciplinary backgrounds to develop the next generation of industrially relevant food preservation and manufacturing technologies that help satisfy consumer demand for minimally processed preservative-free foods.
Mario Ferruzzi, University of Arkansas for Medical Sciences
Dr. Mario G. Ferruzzi is a professor and chief of the Section of Developmental Nutrition in the Department of Pediatrics at the University of Arkansas for Medical Sciences in Little Rock. He serves as director of the Arkansas Children's Nutrition Center, a partnership between USDA Agricultural Research Service (ARS) and the Arkansas Children's Research Institute, with a research focus on the roles of maternal-child nutrition and physical activity in optimizing health and development. Dr. Ferruzzi has previously served on the faculties of North Carolina State University in Raleigh and Purdue University in West Lafayette, Indiana, where he developed research programs that interfaced agriculture, food and nutrition sciences in the study of micronutrient and phytochemical bioavailability and metabolism. He is an active member of the Institute of Food Technologists (IFT) and the American Society for Nutrition.