Kenrett Jefferson-Moore, North Carolina A&T University (Vice Chair)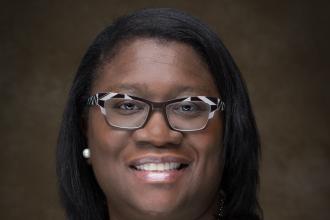 Dr. Kenrett Y. Jefferson-Moore, Ph.D. is a professor and chairperson of the Department of Agribusiness, Applied Economics and Agriscience Education (AAEAE) at North Carolina A&T State University in Greensboro. She has served as the chief academic officer of AAEAE since January 2019, where she manages departmental budgets, operations, personnel, academic programs, and research portfolio. Dr. Jefferson-Moore's research interests include the marketing and economic evaluation of local and organic foods and value-added agriculture. She has also collaborated on several projects across 1890 and 1862 land-grant institutions and USDA agencies. She served her first term as the 1890 LGCU representative on the USDA NAREEE Advisory Board from 2017 to 2020. She is the past chair of the Committee on the Opportunities and Status of Blacks in Agricultural Economics (COSBAE), a special interest membership section of the Agricultural and Applied Economics Association.
Location: Greensboro, NC
Term: second, ends 9/30/24
Mark Lawrence, Mississippi State University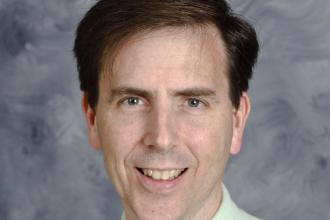 Dr. Mark Lawrence is a William L. Giles Distinguished Professor at the Mississippi State University College of Veterinary Medicine. His specialty is veterinary microbiology, especially in aquatic animal health. He conducts research in bacterial pathogenesis and vaccine development for fish, teaches microbiology to veterinary students, and does fish diagnostics for catfish producers. Currently, he serves as director of the Feed the Future Innovation Lab for Fish and the Mississippi State University Global Center for Aquatic Food Security.
Location: Starkville, MS
Term: second, ends 9/30/22
Michael Oltrogge, Nebraska Indian Community College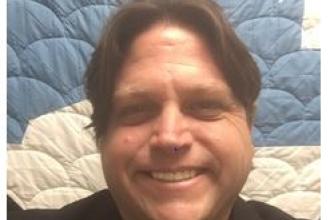 Dr. Michael Oltrogge is president of the Nebraska Indian Community College (NICC) in Macy, Nebraska. As president of his alma mater, Dr. Oltrogge ensures funding and fiscal stability and sustainability for the college's operations, collaborates with the governing body to ensure proper administration and development of the college, ensures accreditation functions and goals are met, and manages daily aspects of the college. Dr. Oltrogge serves as a board member on the American Indian Higher Education Consortium (AIHEC) and the American Indian College Fund.
Location: Macy, NE
Term: second, ends 9/30/22
Ariel Ortiz-Bobea, Cornell University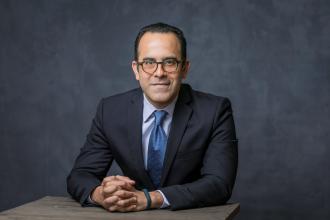 Dr. Ariel Ortiz-Bobea is an associate professor in applied economics and public policy at Cornell University in Ithaca, New York. His research analyzes the impacts of climate change on agriculture and on other sectors of the economy.
Location: Ithaca, NY
Term: first, ends 9/30/23
Annette Levi, California State University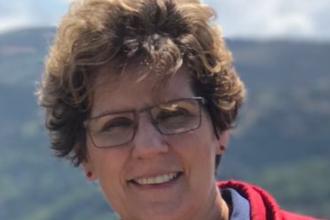 Dr. Annette Levi is a professor and former chair of the Department of Agricultural Business at California State University, Fresno (Fresno State); she currently serves as the assistant to the dean of the Jordan College of Agricultural Sciences and Technology. Fresno State has a Hispanic student enrollment of over 55% and 12% Asian (many are Hmong). The majority of our students (70%) are first in their families to attend a 4-year institution. In addition, Fresno State is located in Fresno County which is one of the top producing agricultural counties in the nation accounting for more than 400 commercial crops.
Location: Fresno, CA
Term: first, ends 9/30/23