Donnell Brown, National Grape Research Alliance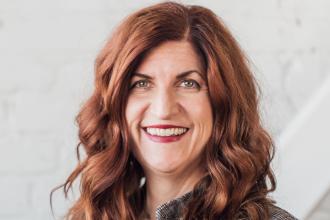 Ms. Donnell Brown left a career in high-tech corporate communications in 2009, entering New York's wine industry as executive director of the Long Island Merlot Alliance and founding event director for the region's annual Harvest East End. She later served as marketing director for Wölffer Estate Vineyard, a premium Long Island producer, before moving to California to serve as marketing director for Visit Temecula Valley. Brown is now president of the National Grape Research Alliance, working to align the research needs of wine, table, juice, and raisin grapes nationwide and catalyze game-changing, "big tent" projects of highest industry priority.
Location: Sacramento, CA
Term: first, ends 9/30/24
Richard De Los Santos, Texas Department of Agriculture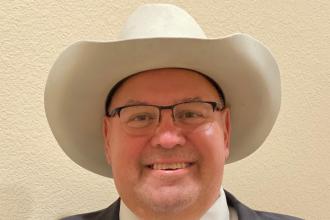 Mr. Richard De Los Santos grew up on a produce farm in Mission, Texas. He is a 1986 graduate of Texas A&M University in College Station, where he graduated from the Texas AgriLife Lifetime Leadership (TALL) Program. De Los Santos was a member the Corps of Cadets, graduated Airborne School at Fort Benning, Georgia, in 1983 and Commissioned 2nd Lt U.S. Army in 1986. In addition to previously serving a term on the NAREE Board, De Los Santos served two terms on the National Watermelon Promotion Board. He has served the great state of Texas for 22 years at the Texas Department of Agriculture where he currently serves as the director for produce safety and livestock export. De Los Santos has two children, Drew and Richard X, and is married to Kris Ann De Los Santos.
Location: Austin, TX
Term: second, ends 9/30/24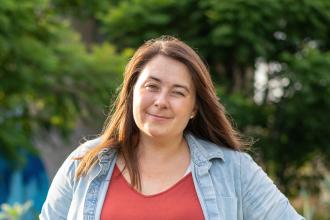 Ms. Marguerite Green holds a degree in agriculture from Louisiana State University in Baton Rouge and has spent over a decade working at the intersection of agriculture and social sciences through community food systems. Green currently serves as the executive director of SPROUT in New Orleans, Louisiana, where her organization's work supports farmers and gardeners in growing healthy, affordable food for their communities. Green's passion is helping growers overcome the barriers to making farming a full-time career and increasing social connection and community among farmers. 
Location: New Orleans, LA
Term: first, ends 9/30/23
Jane Kolodinsky, University of Vermont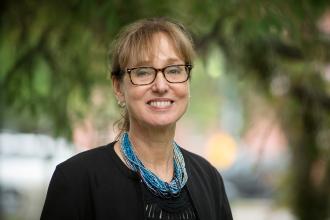 Dr. Jane Kolodinsky, Ph.D. is acting associate dean of research, chair of the Department of Community Development, and director of the Center for Rural Studies in the College of Agriculture and Life Sciences and Extension at the University of Vermont in Burlington. She is also past president and a fellow of the American Council on Consumer Interests. Kolodinsky brings research expertise and applied experience in rural community development, entrepreneurship and consumer issues to the board, having secured resources and worked directly with domestic and international communities to help match community capitals with economic opportunities to improve economic, environmental, and social quality of life.
Location: Burlington, VT
Term: first, ends 9/30/24
Tambra Raye Stevenson, Women Advancing Nutrition Dietetics and Agriculture (WANDA)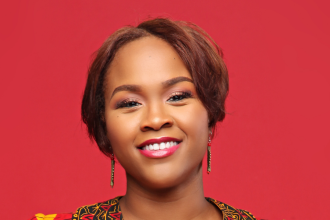 Ms. Tambra Raye Stevenson is a patent holder, author and CEO of Women Advancing Nutrition Dietetics and Agriculture, working at the nexus of intersectionality, nutrition equity, sustainability, and health. She holds an M.P.H. in health communication from Tufts University School of Medicine in Boston, Massachusetts, and a bachelor's degree in human nutrition with a minor in Spanish from Oklahoma State University. Stevenson serves as the nutrition and health working co-chair for the D.C. Food Policy Council and nutrition security working co-chair for the Tufts Food and Nutrition Innovation Council. She is currently working on her Ph.D. at the American University School of Communication in Washington, D.C. After Tufts, Stevenson began her public service career at the U.S. Department of Health and Human Services, the U.S. Department of Commerce, and the D.C. Mayor's Office on Women's Policy and Initiatives. She was also an extension agent at the University of the District of Columbia's College of Agriculture, Urban Sustainability and Environmental Sciences.
Location: Washington, DC
Term: first, ends 9/30/24